UCAPL is a reputed MEP Engineering Consultancy Organization dedicated to offering Advanced Engineering Designs, which are energy efficient and sustainable. The organization specializes in providing Engineering design solutions in all aspects of Building Services – HVAC, Electrical, Plumbing & Fire Fighting, Fire Detection, & Integrated Building Management Systems catering to the needs of Multistoried Commercial Complexes, Hotels & Resorts, Hospitals, Malls, Condominiums, Townships, Clean Rooms, Data Centers, Airports, Software Factories, Call Centers etc. UCAPL has also been closely associated with LEED in India through its nascent stages.
Over the last 30 years, UCAPL has designed services for a large number of successful projects with some of the leading Developers -Lotus Greens, M3M, AIPL, Vipul Group, Elan Group, Adani Realty, AMB Group, Spaze to name a few, catering to their intricate needs in IT Parks and Campuses.
Quality engineering coupled within minimal reaction time, realistic commitments and consistency of service has helped UCAPL to get repeat business from very prestigious multinational clients like – Airbus, Amazon, BCCL, Honeywell, Genpact, NIIT, Wipro, Oracle, EY, Marriott, Mercer, Hewitt, IHG, WNS, Escorts, Fidelity, Optum, Deloitte, Vivo, AMEX, BACI, Reckitt Benckiser, KPMG, Radisson Hotels etc.
Tailor made system designs, appropriate indoor environment quality, energy saving equipment selection, clear-cut technical specifications are the strengths of UCAPL.
Mr. Udayan Chaudhari is the Founder & Managing Director of Udayan Chaudhari & Associates Pvt. Ltd. He has a rich experience of more than 38 years in the field of HVAC&R and other services.
Mr. Udayan has mentored and developed this organization by his sheer will and passion. His very personal brand of servant leadership continues to nurture and focus the talents of a distinguished and highly creative team. His greatest reward is seeing client aspirations translated into design that surprises, delights and exceeds their expectations.
For his valuable contribution, he was also awarded ASHRAE India Chapter Life Time Achievement Award in 2019.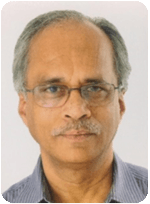 Mr. Kunal Chaudhari, Mechanical Engineer with more than a decade of experience in the field of MEP, is one of the key members of the organization. His vast experience in design and engineering of building services spans the whole gamut of possibilities of constructed spaces including hotels, hospitals, retail spaces, IT and ITES buildings, commercial offices space, industrial applications and various infrastructure projects.
Dynamic by nature, he has contributed tremendously towards achieving the goals and visions of various Engineering Societies at National and International level. He is an active member of ASHRAE (American society of Heating, Ventilation, Air-conditioning & Refrigeration Industry) & ISHARE (Indian Society of Heating, Ventilation, Air-conditioning & Refrigeration Industry).
He believes in continuous learning and pro active approach. He has recently been awarded Accredited Tier Designer 3605 by Uptime Institute. A globally recognized standard for data center reliability and overall performance.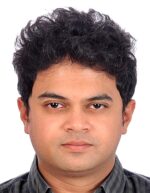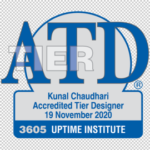 Our Vision
A sustainable planet begins with a built environment which is self‐sustaining through appropriate use of technology and project‐specific inventive design solutions
Our Clients