UCAPL is the most trusted name in the field of offering Integrated MEP Consultancy Solutions. Over the last 27 years UCAPL has designed services in more than 1000 projects with some of the leading Developers of India such as Unitech, Lotus Greens, Jaypee Greens, HM Group, AIPL, Vipul, M3M, Paras etc. catering to their intricate needs in Hotel & Hospitals to insubstantial requirements in Data Centers, Clean Rooms & IT Park.
MEP System is the heart of Building Performance in today's scenario of convoluted and contemporary buildings. Our Mechanical, Electrical, & Plumbing Engineers put their highly specialized skills to work for you in order to ensure that MEP systems are designed effectively and efficiently. UCAPL promises "better foresight". Our engineers evaluate each challenge and its technology responses based on quality, ease of maintenance, lifecycle costs, and environmental impact. Our approach engages with every practical detail.
Mr. Udayan Chaudhari is the Founder & Managing Director of Udayan Chaudhari & Associates Pvt. Ltd. He has a rich experience of more than 38 years in the field of HVAC&R and other services.
Mr. Udayan has mentored and developed this organization by his sheer will and passion. His very personal brand of servant leadership continues to nurture and focus the talents of a distinguished and highly creative team. His greatest reward is seeing client aspirations translated into design that surprises, delights and exceeds their expectations.
For his valuable contribution, he was also awarded ASHRAE India Chapter Life Time Achievement Award in 2019.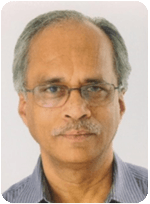 Our Vision
A sustainable planet begins with a built environment which is self‐sustaining through appropriate use of technology and project‐specific inventive design solutions
Our Clients